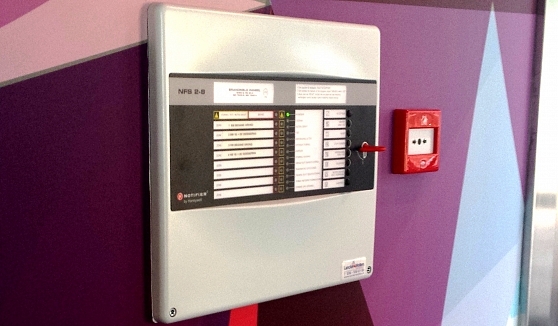 Fire detection
Fire is one of the greatest catastrophes that can happen to you personally or your business. It specificly affects the continuity of your business;
60% of businesses go bankrupt.................
A fire protection system is a combination of prevention, detection, reporting, evacuation and extinguishing, which is to be determined in a program of requirements (PVE). This is also submitted to the fire department and the insurer for approval.
Prevention
Due to our extensive experience and good contacts with fire departments we can advise you on the proper fire prevention measures in your particular case.
Detection
It is very mportant to detect fire or smoke at an early stage and to know in which room this takes place, we offer you a wide range of detection devices and signalling systems.
Report
In addition to an internal alarm (see below) the system should also report to an emergency room, fire and/or police department.
Evacuation
Evacuation is based on the PVE, with components as signage, pedestrian and emergency lighting, automatic doors, etc.
Signals to evacuate can be a slow whoop signal and/or a spoken word, even in multiple languages.
Extinguishing
The best known extinguishing agents are "loose" powder/foam extinguishers and sprinkler systems and special applications like inert extinguish and gas extinguishing systems as CO2 and FM200.
A wide choice of extinguishing gases and extinguishing systems is offered for the optimum solution for every situation.
User Permission, Evacuation & Ground Plan
A distinction is made between an occupancy and use reporting. For example: buildings in which more than 10 people sleep and/or where more than 12 persons and/or more than 10 children under 12 years are staying you always need a User Permission.
When you apply for this permission at the municipality and/or fire department you need supporting drawings of high standard. Drawings must clearly indicate where there are fire hoses, extinguishers, fire alarms, etc.
One of the requirements of the fire department is that there is always an evacuationplan present in the building in sight on several strategic spots.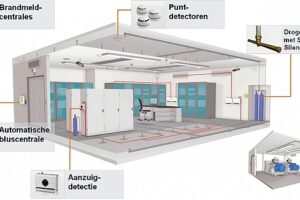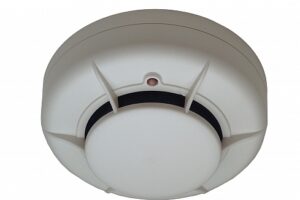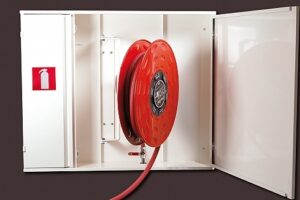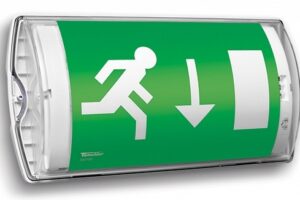 Lancker Wolters provides
Drafting PvE, fire protection plan and design drawings.
Making an evacuation, flight plan and drawings
Help with application user license / User Notification.
Help with communication with the Regional Fire.
Implementation fire detection and fire extinguishing.
Implementation evacuation and emergency call systems.
Implementation of emergency and evacuation lighting, signaling.
Strategic Partners
LanckerWolters operates with a number of strategic partners with the following recognitions:
NCP recognized Drafters of Requirements
NCP recognized Engineering Experts
NCP accredited Fire Detection Companies
Companies with "PED" Declaration (Pressure Equipment Directive) (European Pressure Equipment Directive)