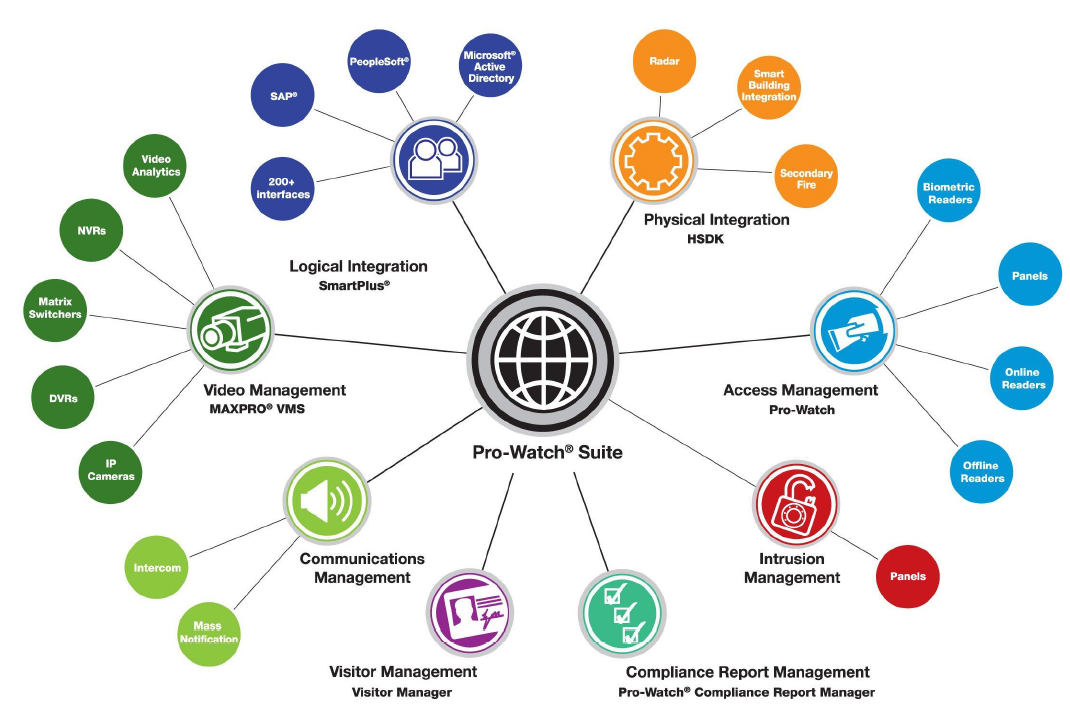 Integrated systems
Integrated Security Solutions are mostly used in business sectors as:
Financial/Banking
Life Sciences/BioPharma
Governments
Education
Transportation & Logistics
Airports andPorts
Prisons
Industry
National Utilities
The system collects information from multiple points and integrates it to detect any kind of security breaches, speeds response times, reduces risks in an emergency situation and supports productivity gain.
It can be customized to the needs of any facility, no matter how complex. Whether the solution encompasses logical acces control, HR database integration, visitor or car park management, our offering is extensive.
Security is also a long-term commitment of both integrator and user and has to grow with your needs. Across access control, visitor management, CCTV and intruder systems we facilitate integration to protect and maximize the value of your investment.
LanckerWolters is the only Dutch based
Platinum Certified Integrator
of Honeywell Integrated Systems.
The certification is based on the following 7 key service elements:
Regular Honeywell product trainings
Microsoft Certifications
Project Management
Customer Satisfaction
Software Support Agree (SSA) retention
Test facility
CAD capabilities
LanckerWolters specializes in the most common brands, such as:
ProWatch
Genetec
iProtect