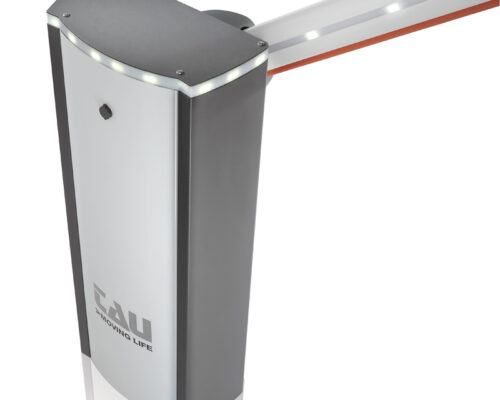 Acces technology
Controlled automatic gates
Often the design and functionality of a gates is of great importance. We supply all possible types and models of industrial sliding gates and ornamental gates to match the architecture of the home and/or environment.
All automation conforms to CE and European Standards EN 12445-12453, with amenities such as safety (pressure) profiles and warning lights. For the operation of automated gates there are many possibilities, from simple push buttons, keyswitches to multi-channel transmitters, linking with (existing) access or securitysystems is also possible.
Barriers
For a full and rapid access control, for instance for car parks, industrial estates etc. barriers are generally a good solution. Depending on the desired functionality barriers can also be a part of an access control system.
Bollards
Bollards or - retractable - "disaster eels" - are often used to prevent ram raids and / or closure of outdoor spaces.
Automatic doors
You can think of sliding doors and swing doors as well as the automation of existing doors. In all cases, the access grant can be connected to an access control system,
Shutters
For the closure of openings against burglary and / or partitioning and available from design to robust industrial performance.
Tourniquets
For regulating and controlling the access of persons, available in many variants; of turnstiles and glass swing gates to man-sized industrial turnstiles.
Speedgates
Generally used where a barrier is not secure enough and a (sliding) gate too slow.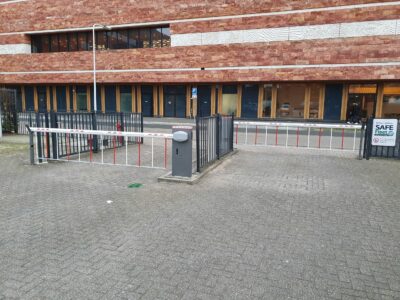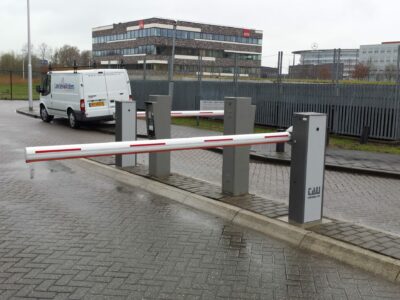 LanckerWolters specializes in the most common brands, such as:
• Tau
• Came
• Tousek
• Heras
• B & G