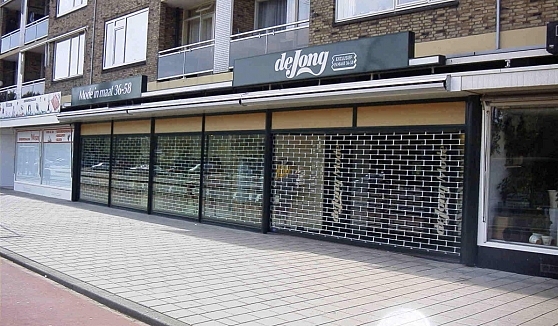 Architectural security
Besides organizational and electronic security, a well designed securitysystem also includes adequate architectural security measures.
Architectural Security Measures
Depending on the risk profile it may be necessary or advisable to place additional architectural features such as thieves claws, locks, cylinders, doorfittings, blinds, additional locks on windows and doors, grilles and possibly glass guards. These can be applied to all burglary sensitive openings such as doors, windows, hinged windows , emergency doors, skylights, garage and overhead doors.
These structural facilities, depending on the risk classification of the property, shouls be performed according to the classification "standard", "normal" or "severe". "standaard", "normaal" of "zwaar" te worden uitgevoerd.
Compartimentation
A structural security measure may also suffice using compartmentation, accommodation of attractive goods in a separate compartment.
In the compartment itself the most attractive business and property are more secure, while the rest of the building will suffice with a lower level of security. In many cases this leads in combination with electronic security to an optimal form of security.